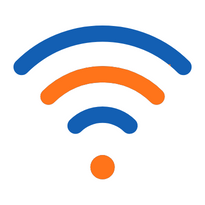 Choosing the right Internet provider for your business is tough, that's why you have NIS.
Huntingtion and the surrounding Tri-state area is home to numerous businesses that require a relaible and fast internet connection, but it's not as easy as it sounds. Getting the right Internet connection for your business can be a confusing and overwhelming process, with various options and technical terms to consider. In this article, we will answer some of the common questions that businesses have when selecting an Internet provider, like "What is a Good Internet Speed" & "What Type of Internet is the Best for Business". Helping you through the process of finding the right business internet solution.
Is Business Internet Different Than Residential?
Yes, business Internet is different than residential Internet. Business Internet plans typically offer higher speeds, more reliable connections, and better customer support than residential plans. Businesses also require a more secure and stable connection as they handle sensitive information and large amounts of data. Therefore, they need an Internet provider that can deliver on these requirements and provide fast and reliable service.
What Type of Internet is the Best for Buisness?
The type of Internet that is best for your business depends on various factors such as the size of your business, the number of employees, and the type of work that you do. That's why NIS is here to help, as there are several types of Internet connections that businesses can choose from, including:
Fiber-optic Internet
Cable Internet
DSL Internet
Satellite Internet
Fiber-optic Internet is the fastest and most reliable option and is ideal for businesses that handle large amounts of data and require high-speed connections. Cable Internet is also a good option for businesses as it provides fast and stable connections. DSL Internet is slower than fiber and cable, but it is more affordable and a good option for small businesses. Satellite Internet is a good option for businesses in remote areas, but it can be more expensive and less reliable than other options.
What is a Good Internet Speed for a Business?
The minimum recommended speed for a business is 25 Mbps, but this can vary based on the size of your business and the type of work that you do. If your business handles large amounts of data or uses bandwidth-intensive applications, you may need a higher speed connection. It is essential to choose an Internet provider that offers speeds that can meet the specific needs of your business.
Which Type of Network is Best for Small Business?
For small businesses, fiber-optic and cable Internet are typically the best options as they provide fast and reliable connections. However, the best option for your business will depend on various factors such as the location, the type of work you do, and your budget. If you have questions or want an idea of the internet services available to you.
We hope this article has been helpful in answering some of your questions about business internet solutions. If you are looking for a business internet provider in Huntington or surrounding area, NIS can help. We partner with leading Internet providers to offer businesses like yours fast and reliable internet services, tailored to meet their specific needs.
Contact us today at (304) 781-3410 x2 to learn more about the business Internet solutions available to you.